Home>Products>Rexroth Pump>Bosch Rexroth Sytronix Mounting Commissioning Internal Gear Pump PGH/PGM/PGF 4#
English
Bosch Rexroth Sytronix Mounting Commissioning Internal Gear Pump PGH/PGM/PGF 4#
Original

Original

C/O,C/Q,Follow Your Demand

1 PCS

Welcome To Contact With Us

Original Packing

Within 3-5 Working Days After Receive Your Bank Receipt

L/C,D/A,D/P,T/T,Western Union,MoneyGram

Enough Stock
Product Details
Condition:
New
Brand:
Bosch Rexroth
MPN:
Does Not Apply
Model:
Manual
Product Description
<!-- Thumbnail Image Frame: --><!-- Image Frame: --><!-- Description Frame: --><!-- Image Area Frame: --><!-- Image Top Area Frame: --><!-- ====================================================================== --><!-- :::::::::::::::::::::::::::::::::::: store header :::::::::::::::::::::::::::::::::::::::::::::::: --><!----><!----><!----><!----><!----><!----><!-- :::::::::::::::::::::::::::::::::::: background images ::::::::::::::::::::::::::::::::::::::::::: --><!-- sidebar start: --><!-- left sidebar: --><!-- categories: -->CategoriesAllen BradleyCable and PlugsGuardmasterMotor StarterPLCsSensorPush ButtonsContactorsBeacons and Tower LightsRelaysOther OtherFestoCylinderValvesCoilSensor / SwitchesOtherDisplay and GaugesRegulator and FiltersNHPNordsonApplicator HeadsFiltersGun ModulesHoseNozzlesPumpSolenoidPanelOmronPower SupplySensorRelaySwitchOtherSICKCableSensorReflexBackground SuppressionProximityContrast ScannerOpticDistanceThru BeamOtherOtherSwitchPlugTelemecanique / SchneiderBeacon LightsContactorsControl RelayEnclosurePush ButtonsCollarContactsSwitchesButtonsOthersCollar, Contact Block AssemblyLED Light BlockPush Button Complete AssemblyIndicator LightsIndicator Complete AssemblyPilot Light HeadProximity SwitchCircuit BreakerEmergency StopCoilOtherContact BlockKraus & NaimerKlockner MoellerCrydomBannerSiemensSensorsContactorsMotor StarterPower SupplySEWVariable Speed DriveDisplay Panel ControllerPLCsUnitronicsSprecher + SchuhRobatechEnclosuresCutler HammerHobsonScrewsNutsRKC InstrumentSMCAerosal Spray CansSecoMacSchmersalSafety SwitchClipsalWoodhead / MolexVishayVaisalaUltralocTyloTurckTridonicTrimec IndustriesTranstectorThermalogicTesaTerasakiStrombergStatronicsSpirax SarcoSPGRSRexrothRelecoRed LionRaytekPilzPhoenix ContactPepperl FuchsParkerPanasonicOpto 22NortechMURR ELEKTRONIKMitsubishi ElectricMettler ToledoMerlinMean WellLoad Controls INC.Liquatite Flexible ConduitLegrandKronesKriwanKoinoKlaxonKeyenceAZ IntrumentIFMPLCsSwitchesIDEMHydraForceHoneywellActuatorsControllersPLCsCable AssembliesHirschmannCable SocketsConnectorsSwitchesHartingGrafoplastGedge SystemsGE General ElectricFuji ElectricFLYGTFinderEPIC / LappEndress+HauserWestinghouseE Dold & SohneDungsDick SmithDaytonCRCContinential IndustriesCKDChicago Cylinder CorpChantoRegulatorsPressure GaugesFiltersCamozziBradBosch RexrothBlue PointBinderBalluffASCO JoucomaticAlphaWireAlcoA.P.C.S.Lenze AC TechKennametalWeidmullerJames GlenSocket Screws AustraliaBrighton BestBremick3MChelicCabacJamec PemNicholsonNortonStarrettSTMArmegBradyGlobes / LampsBall ValvesCircuit BreakersHeinemannClipsalWilco<!-- /categories: --><!----><!----><!----><!----><!----><!-- /left sidebar --><!-- /sidebar start --><!-- :::::::::::::::::::::::::::::::::::: title and subtitle :::::::::::::::::::::::::::::::::::::::::: --><!-- title field: --><!---->Bosch Rexroth Sytronix Mounting Commissioning Internal Gear Pump PGH/PGM/PGF 4#<!----><!-- /title field --><!----><!-- :::::::::::::::::::::::::::::::::::: layout and description :::::::::::::::::::::::::::::::::::::: -->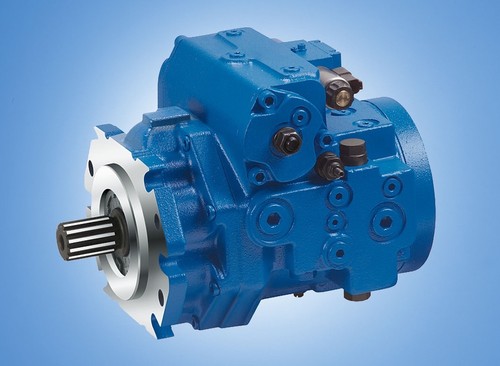 <!-- :::::::::::::::::::::::::::::::::::: item description starts here :::::::::::::::::::::::::::::::::::::::: --> <link href="http://www.ebay.bsehostingsite.com/jsfiles/j/ebay.css" rel="stylesheet" type="text/css"></font> <!-- beg header -->
<!-- head search box --> <!-- head menu bar -->
Home About Us Return Policy Payment Shipping Feedback Contact Us <!-- left categories menu --> <!-- left newsletter text box -->

Add Industrial Electrical Warehouse to your favourite stores and receive our exclusive emails about new items and special promotions!

<!-- sign up --> <!-- sp --> <!-- end left panel --> <!-- beg right panel --> <!-- listing description --> CONDITION: Brand new in manufacturers packaging - excellent condition as sold by manufacturer. SPECIFICATIONS:

Emailed or electronic file share version of Bosch Rexroth Sytronix Mounting Commissioning Internal Gear Pump PGH/PGM/PGF Manual

R911340908

Edition 2


<!-- listing terms tabs -->

<!-- listing terms text -->

<!-- TERMS 1 TEXT GOES HERE -->Shipping Policy

All items are sent within 24 hours after payment excluding weekends and public holidays. All our goods are sent via standard postal service and we recommend that all goods be sent by a either a registered, courier and express post service were possible as we did not accept responsibility for lost or damaged goods.

Please select your desired postage service during checkout.

Postage prices are an estimate on all non-standard services; send your postcode or country for a finalised postage price.

All shipments will only be sent to your registered eBay address. Please ensure that your address is up to date prior to making any purchases.

Combined shipping is offered on all transactions. Please complete all purchases and then request a payment invoice total prior to making any payments.

We do not offer pick up.

International Buyers: Import duties, taxes and charges are not included in the item price or shipping cost. These charges are the buyers responsibility. Please check with your countrys customs office to determine what these additional costs will be prior to buying.

Return Policy

All goods/items are sold "AS IS"

We are not licensed by the manufacturers of these products so can not offer a warranty nor accept any liability for their use.;

We do not except returns unless there is an error in our listing.

Despite our best efforts, mistakes or misunderstandings are inevitable. If we ship you an item not as described, please contact us. Let us try to make it right.

Payment Policy

We only accept PayPal for all transactions. With your Paypal account you can use credit cards, bank transfers, etc. Paypal offers an extra level of security to protect the customer and our business.




After purchasing your item, we would like to receive the payment with 5 days. If there are any problems in finalising this transaction please send us a message via eBay.

If there has been no contact or payment within that period the transaction will be cancelled and the item will be re-listed. All transactions that are not finalised will be notified to eBay as a non-payment.

Terms and Conditions Policy

We try our best to accurately describe all listings and the most accurate images are used whenever possible however unless otherwise stated all images are for illustration purposes and reference only.

Some of the boxes maybe dusty and/or torn due to storage on shelves however the items themselves are fine. If the item itself has scuffs or scratches we will clearly state so (although any such wear due to handling is purely superficial and will not interfere with the correct functioning of the device).


<!-- sp --><!-- end right panel --><!-- :::::::::::::::::::::::::::::::::::: item description ends here :::::::::::::::::::::::::::::::::::::::::: --> <!-- :::::::::::::::::::::::::::::::::::: item description ends here :::::::::::::::::::::::::::::::::::::::::: --> <!-- :::::::::::::::::::::::::::::::::::: payment instructions :::::::::::::::::::::::::::::::::::::::: --> <!-- /payment instructions --><!-- :::::::::::::::::::::::::::::::::::: info boxes :::::::::::::::::::::::::::::::::::::::::::::::::: --><!----><!----><!----><!----><!----><!-- sidebar end: --><!----><!-- /sidebar end --><!-- Code and Design (v4.0): Kristian Zieger - iwascoding GmbH --><!-- Exclusively for GarageSale. This code may not be used or modified unless you own a license for GarageSale. --> _gsrx_vers_586 (GS 6.8 (586))

The performance of Rexroth Pump systems can frequently hinder manufacturing and process industry operations.Such challenges can result in a drop in productivity, increased energy costs, or worse yet, unplanned downtime and expensive maintenance and repairs. As one of the world's leading supplier of bearings and engineering solutions to the pump industry,Bosch Rexroth Sytronix Mounting Commissioning Internal Gear Pump PGH/PGM/PGF 4# has a thorough understanding of what it takes to maintain industrial pump system performance. What if you had access to a repair facility that had this same understanding? One that could offer the right experience and expertise to quickly, efficiently, and effectively diagnose and repair your Bosch Rexroth Sytronix Mounting Commissioning Internal Gear Pump PGH/PGM/PGF 4# systems.To earn the Slewing Bearings USA Inc Certified Pump Rebuilder designation, repair facilities must meet a stringent, structured portfolio of standards and specifications. These requirements translate into longer, more reliable pump Rexroth Pump service life for plant facilities like yours.
Contact Us
Industrial Bearings Solutions

Email

info@tvrundown.com

Address

32 Jurong Hill, Singapore 628925

Phone(Working Time)

+65(3)1591338

Fax