Product Description
850cc Denso Fuel upgrade kit for 3rd Gen. 3sgte engine
Looking for bigger injectors for your big boosted Toyota motor? Listing is for a top-feed conversion kit for the Gen3 3sgte engines with side-feed injector setup. Suited for the 1994 – 1999  Celica GT-Four (ST205), MR2 (SW20)
3S-GTE ST205 3rd gen engine (3sgte non air flow) with side-feed injectors. 
Listing includes a set of 4(pcs) 850cc Genuine Denso High Impedance Fuel Injectors, Top-feed Fuel Rail Conversion kit with mounting bolts and an6 fittings. Black anodize coating makes it ideal for alcohol base fuels. Will not corrode with e85/alcohol base fuels.  Listing also includes a set of 4(pcs) Plug and Play fuel injector adaptors. No cutting or soldering wires needed. Plugs right into factory injector harness.  The injectors are sold in balanced sets to insure cylinder per cylinder horsepower equilibrium.The Injectors are rated to support 500+ rear wheel horsepower with correct tuning and proper fuel!
! Shipping to U.S. buyers is FREE!. Shipping to International Buyers is $49.99USD. HERE IS YOUR CHANCE TO GET A SET OF HIGH PERFORMANCE INJECTORS FOR A SUPER DISCOUNT PRICE.  KIT WILL SHIP WITHIN 24 HOURS OF CLEARED PAYMENT. 
Any questions feel free to email me at Cleaninjection(at)msn.com
FREE 100% Genuine Sard Fuel Pressure Regulator with Buy It Now Option Only!
Click make an offer if you do not want Sard Regulator.
Choice of either Silver or Blue Regulator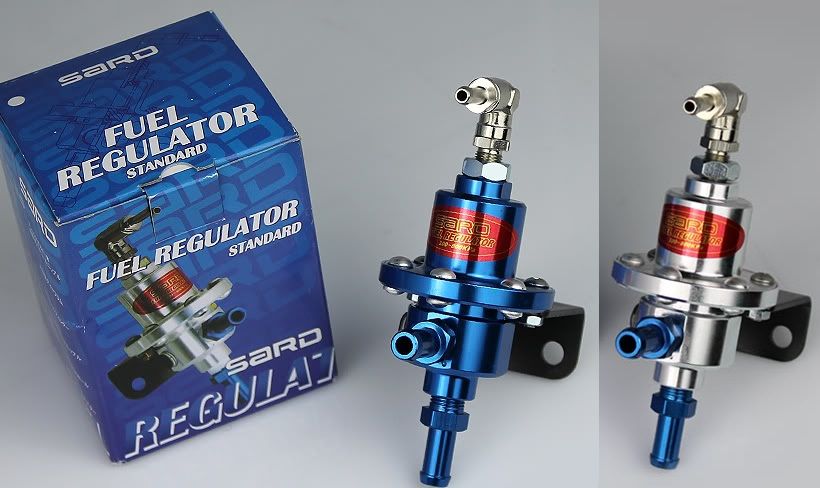 Listing Includes set of 4 Genuine Denso 850cc Injectors
P/N 1001-87F90
E85/Alcohol Compatible!
Listing Includes 4(pcs) Plug and Play Fuel Injector Adaptors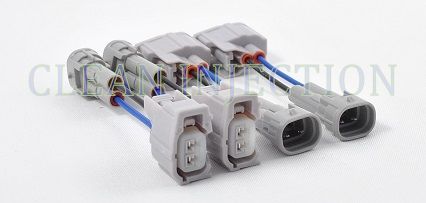 Anodized Black Top-Feed Fuel Rail Conversion Kit
E85/alcohol compatible!
FITMENT GUIDE:
3rd 1994 – 1999  Celica GT-Four (ST205), MR2 (SW20)
3S-GTE ST205 3rd gen engine (3sgte non air flow)
. Injector specs:
Fuel Injectors Specifications:
Injector type: Denso, saturated
Part Number: 1001-87F90
Body Design: Composite plastic
Connector type: Toyota
Tested flow rates:
3 bar (43.5psi): 850cc/min
Latency (Dead Time): 0.4 ms at 14 volts
Excellent pulse width and predictability for
easy tuning and accurate compensations.
Length: 70 mm, overall, 62 mm oring to oring
Diameter: 21.3 mm
Orings: Top - 11mm OD; Bottom - 16.0 mm OD
Resistance: 12.2 Ohms
Items Included:
New Denso 850cc Fuel InjectorsAnodized Black 3sgte top-feed fuel rail kit4(pcs) Plug and Play Adaptors

 

Any questions feel free to email me at Cleaninjection(at)msn.com