Product Description
850cc Bosch Fuel injectors and Race Big Bore Fuel Rail Kit for Nissan with RB20 Engine
Looking for bigger top feed fuel upgrade kit for your high powered Nissan with RB20DET Engine?  
 Listing Includes our RB20 Big Bore Upgrade fuel rail kit  designed to properly supply the additional fuel needed for high boost/performance applications. The fuel rail kit flow-through design helps eliminate hydraulic fluctuation with a 5/8" I.D through-hole, which provides flow capabilities to support over 1000hp in racing applications. The fuel rail is direct bolt-on replacements of factory fuel rail.
Listing includes set of 6(pcs) Bosch Competition 850cc Fuel Injectors. The injectors are alcohol/e85 compatible allowing the use of different fuels, high horsepower goals can be achieved. PIgtail Connectors are supplied for easy wire install. The injectors will support 800+HP with correct tuning and fuel. The injectors are flow tested and balanced to insure cylinder per cylinder horsepower equalibrium. Flow and test results will be included. Included is a set of 6(pcs) Plug and Play fuel injector adapters. No cutting or soldering wires necessary.
 SHIPPING IS FREE TO U.S.A! INTERNATIONAL buyers pay $49.99.00 for usps priority mail International . 
INJECTORS NOT YOUR SIZE? INJECTOR SIZE FROM 550cc-2000cc available. Please Email for price and availability. cleaninjection(at)msn.com
Get Genuine Sard Fuel Pressure Regulator with BUY IT NOW option only!
Click Make an offer if you do not want Sard Regulator.
Choice of either Silver or Blue Regulator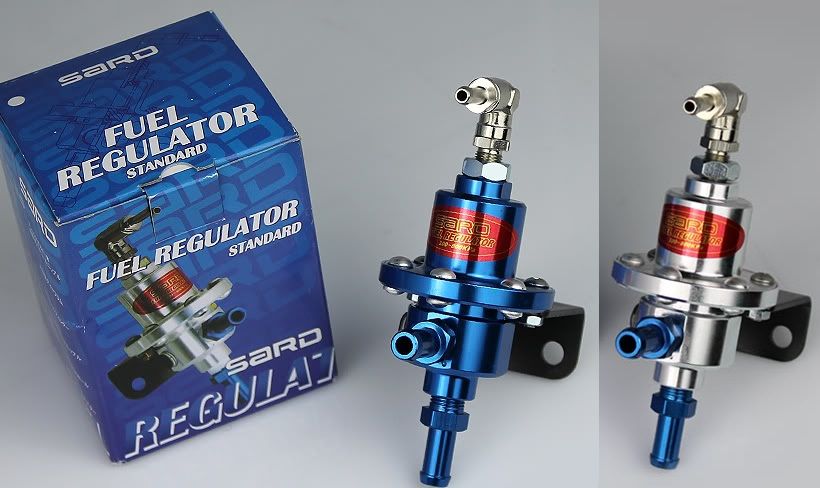 Auction Includes Bosch 850cc Competition Injectors!
e85/alcohol compatible!
Auction Includes set of 6(pcs) Plug and Play Adapters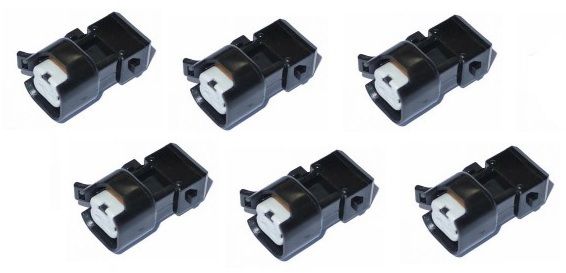 Rb20 Race Large Bore Fuel Rail Kit
3 Anodized Color Finishes Available. Anodize Gold will be sent as default if a color of your choice is not requested.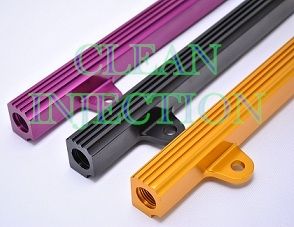 Fitment:
All Nissan with RB20DET Engine

 

.

Injector specs:

Static Flow Rate @ 43.5PSI (300 KPa) = 80 lb/hr / 12.0 gm/sec / 850cc/min

Coil Resistance: 12 Ohms / High Impedance / Saturated

Factory Tollerance: +/-5% (actual +/-7%)

Cone Spray Angle - single spray cone. Approximate cone angle for 90% of spray volume

11.5mm Inlet Diameter

Factory fitted with Viton upper and lower o-rings

Items Included:

New 6* 850cc Bosch Competition injectorsAnodize Gold Rb20 fuel rail kit as default6(pcs) Plug and Play Adapters 

  Any questions feel free to email me at Cleaninjection(at)msn.com